We Supply Aluminum Extrusion from China
We provide total manufacturing solution of aluminum extrusion products. From aluminum extrusion, to surface finish, to machining, cutting and assembly. We also supply related parts or fitting (plastic molded or die casted). For people, who needs a quick estimation of aluminum extrusion price, we have designed a price calculator.

Aluminum Extrusion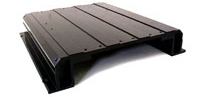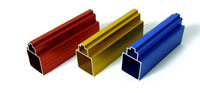 We appreciate the opportunity to work with you. Please email us at or fill out the simple form on the right.

We are different from other aluminum extrusion company :

Complete solution. Not just raw
aluminum extrusion profile.

Take on small orders even if it is only 1 Ton.

Fast development time for
aluminum extrusion mold

Fluent English communication and support export logistics

Low cost through our economy of scale, and never compromise in quality.
We are ISO 9001 certified

Familiar with needs in the following applications: glass building, solar panel, instrument enclosure, LED heat sink, and high precision printer parts.